Direct Book a Vacation Rental House
(In the Florida Keys)
If you are planning or pondering the possibility of taking a vacation in the next 12 months,
DO IT. I KNOW YOU NEED IT!!! AND SO DOES YOUR FAMILY!!!
This pandemic has us all stressed and sad, regardless of your point of view, but the question remains, how and where can a much needed and restful vacation even happen?
First the how: Vacation rental homes are the perfect solution because the right one is a destination in and of itself. Our five luxury vacation homes in the Florida Keys have everything needed to socially distance from others outside your traveling group and still have a relaxing, restful, and fun time.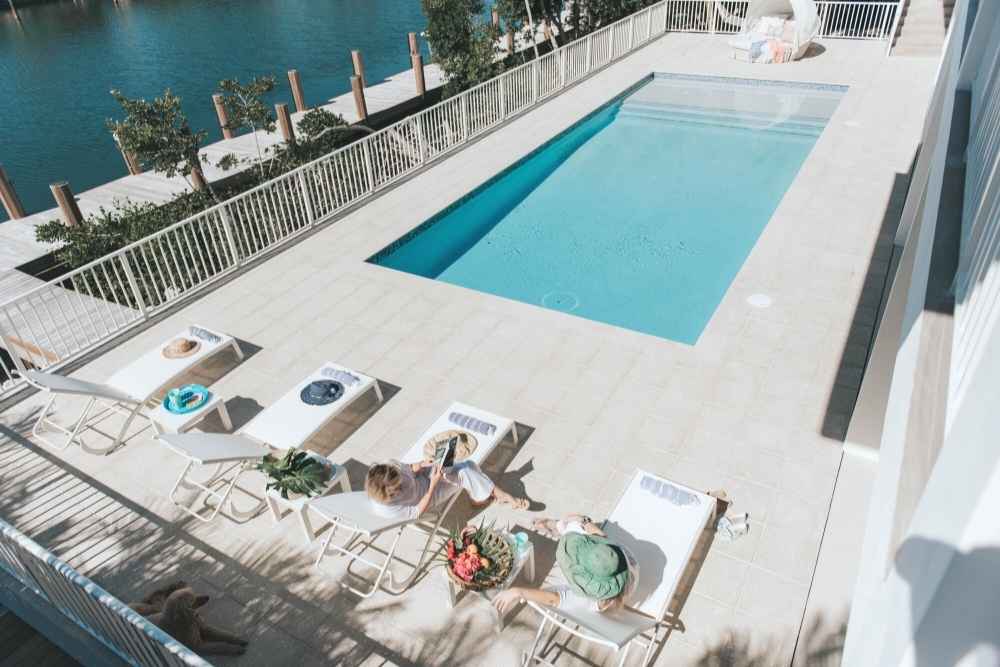 Where: At Happy In The Keys, we have 5 luxury vacation homes in the Florida Keys that are ready for you, your family (including your dog, of course) and your friends in several ways:
1. Vacations in the Time of COVID-19
A vacation in one of our vacation rental homes affords you separation from the masses. You and your family stay in a lovely and private luxury home on a Caribbean island in the United States. You are not mingling in a hotel or sharing common area air and space with others.
You can boat on the Atlantic Ocean, swim in a heated pool, nap in a hammock or under a tiki, soak in the sun, and fish on the dock.
Or perhaps, hanging out with manatees and dolphins on the private dock every afternoon is more to your liking. Sip a cocktail and watch the sunset, drink a morning coffee with the sunrise.
The options for relaxation and seclusion, should you want it, are endless when you book any of our vacation homes in the Keys.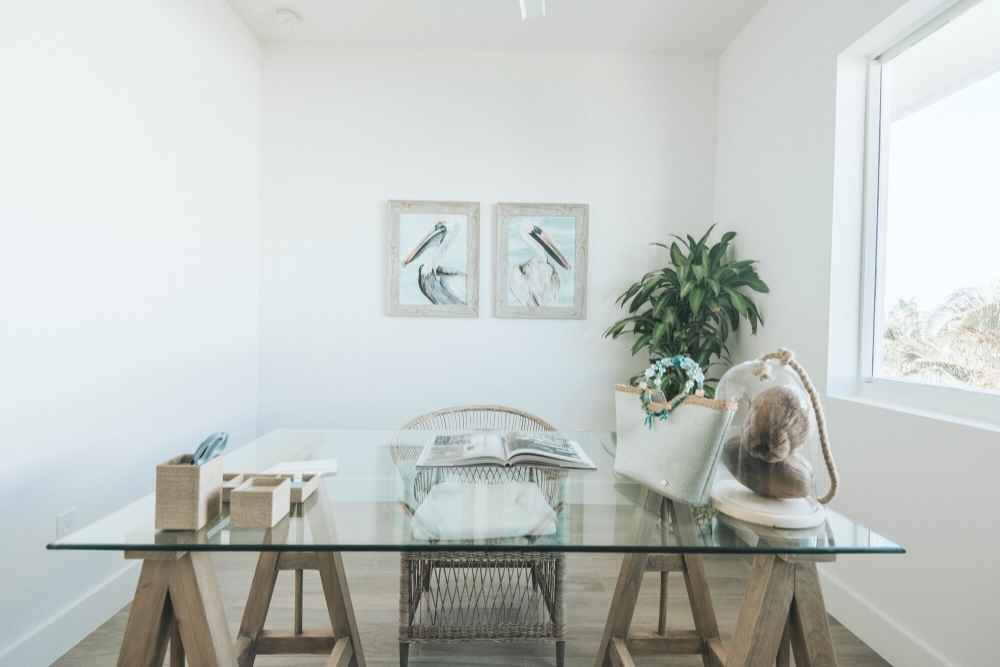 2. Remote Working in the Time of COVID-19
Are you able to work remotely with your job or business? We have reliable internet and cell service here in the Keys and our turquoise blue ocean is very inspiring, invigorating, and motivating. While many of our houses are adequate for remote working, two of our homes have removed and private spaces that are ideal: Super Grouper House has its own private office (which we set up for this very purpose) and Pirate Point House and Compound has a separate apartment with a living space that can very effectively be a private office space.
3. Long-Distance Learning in the Time of COVID-19
As with remote working, why not come to the Keys with your students and let them experience learning with a view? Long-distance learning can be done from anywhere. Our luxury vacation rental collection is the perfect place to inspire that learning to soar and promote family bonding at the same time.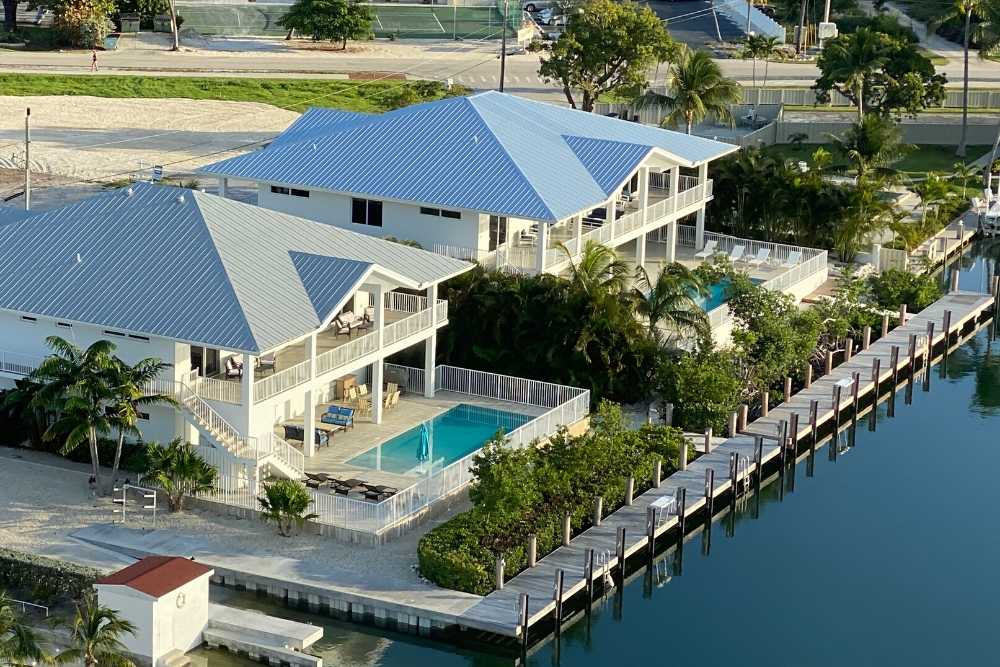 4. Homeschooling During a Pandemic
Are your kids feeling cooped up? Do you live in an urban environment? Are you concerned about sending them back to school if they are not always homeschooled? Bring them to the Keys for a break, let them swim in the private pool, bike around the island or to a nearby beach, fish off the dock, or run on a sandbar. In fact, it will be a much-needed break and release for all of you. Our houses, especially Super Grouper and Pirate Point, are set up for home school classes and the opportunity for specialized teaching of marine biology and science abound here on the island. The Marathon Turtle Hospital, the Dolphin Research Center, Crane Point Hammock and Nature Center, and the Aquarium are all amazing teaching resources for learning about the island, ocean environment, and sea life.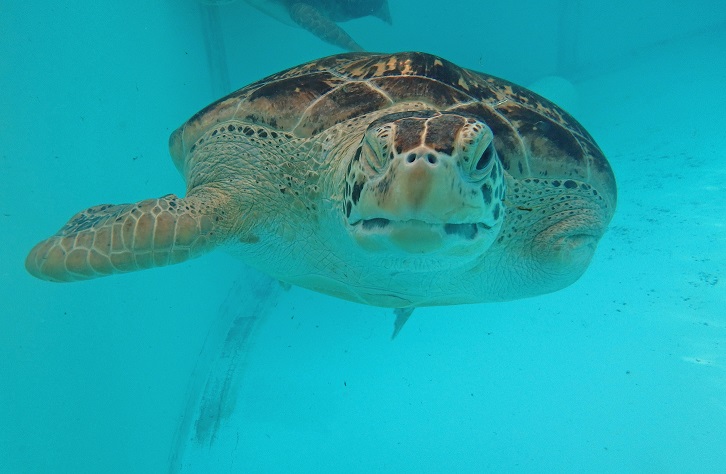 5. Workplace Team Retreat
Take your elite sales team to one of the Happy in the Keys luxury vacation rental homes and focus on your 2020 goals and execution plan. Take your team somewhere special as our country grapples with this health challenge and punch up your numbers and success. Removing everyone from the public transit systems, everyday exposures, and gathering places simply is smart and rewarding even if just for a week. Imagine the recharge!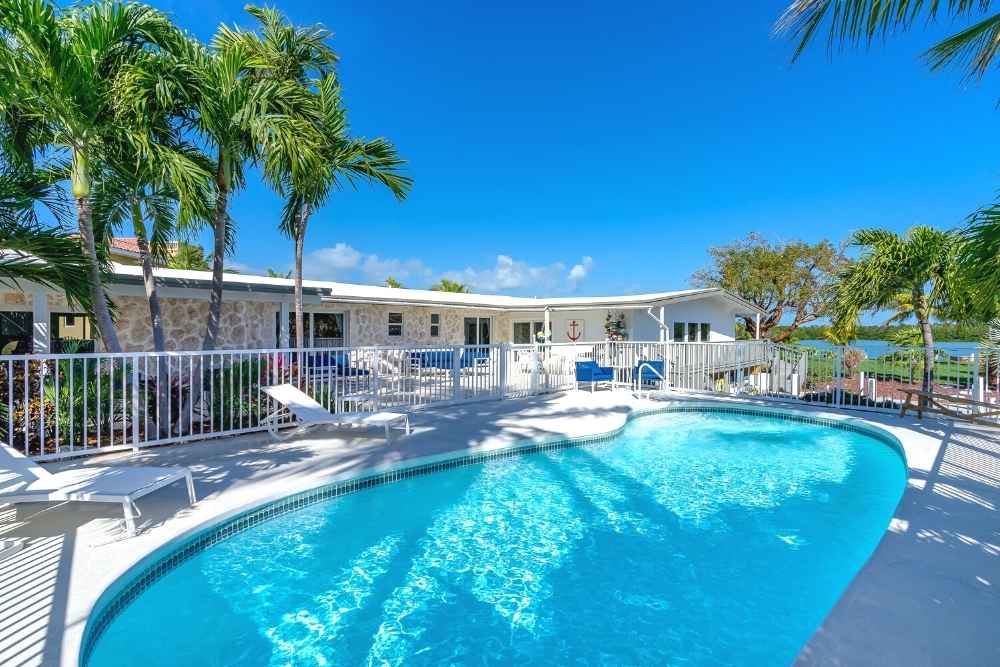 Whatever the circumstances that lead you to want to get away during the Coronavirus Pandemic, we are ready for you with our 5 fabulous vacation homes. We have 2 four-bedroom homes and 3 five-bedroom homes, all with private pools and docks. Each one is lovely and luxurious in its special way. Fish Camp, Grouper House, Super Grouper House, Pirate Point Compound, and Snapper House – see them all on our website at happyinthekeys.com and find your happy place in the Florida Keys. We are absolutely confident you will love any that you choose. You can also find us on Instagram and Facebook.
Stay Well, Stay Safe, and Hope to Sea You Soon,
Martie, Kim, and Layla, the Happy in the Keys Hunting Poodle