If you like friendly and helpful service, Coco's Boat Rentals is your kind of business! Located on Coco Plum Bay, Coco's Boat Rentals provides excellent service and top quality boats perfect for the Florida Keys ocean waters. The dock is convenient to all of our Coco Plum Properties and easy to access.
Freedom to Enjoy All of Your Outdoor Activities
If you do not bring your own boat to the Florida Keys for your vacation, renting a boat is the answer if you want the freedom of snorkeling, diving, fishing, sandbar days, boating the canals and looking at the array of waterfront homes, boats and docks, or simply exploring the Keys at your leisure and according to your personal schedule.
Every boat in the Coco fleet includes 4 stroke motors, live wells, and GPS devices. Their boats range from 19 feet to 27 feet in length and include Century, Angler, Aquasport, Grady, Well Craft, and Proline boats. Coco's Boat Rentals website has reliable photos of the different boats you can choose from and which are in their fleet.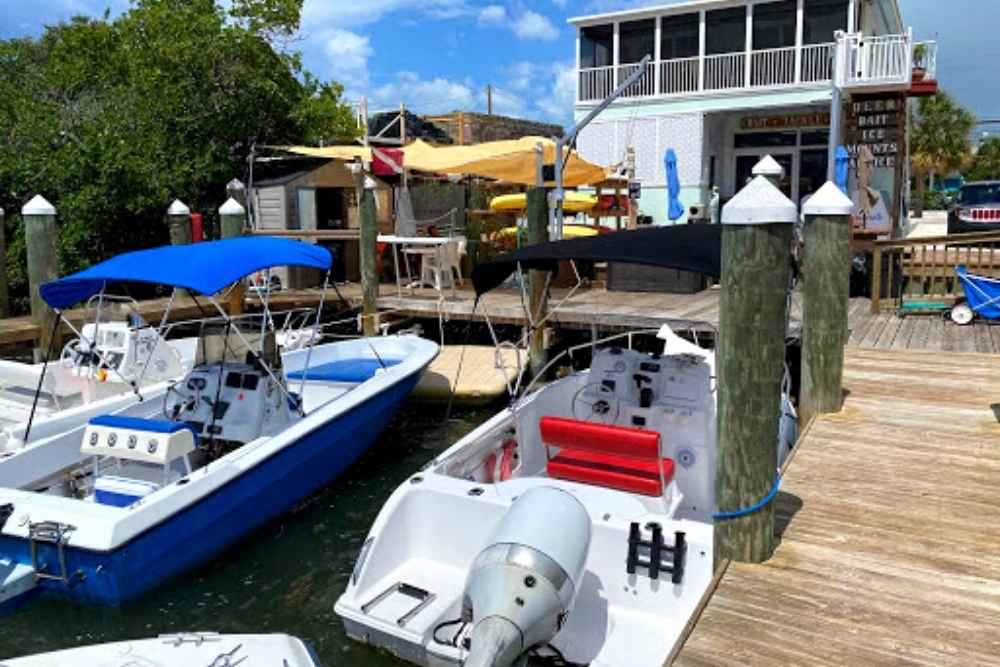 Remarkable Staff With Valuable Experience for Your Safety
Owners Wendy and Jason and their crew are positive and service-oriented. Not only do they want to make sure that you and your group have an incredible time in your rented boat of choice, but they are also safety oriented. They maintain and equip the boats in a safe and responsible manner and they thoroughly brief customers on the operation of the boats at the time of rental.
The Coco's Boat Rental crew are also happy to give recommendations and advice about where to go and what to do on the boat. Snorkeling, diving, and fishing tips are their specialty. They will even give whatever direction you need about navigating the shallow waters and following markers. The GPS instruments provided on the boats are important tools that will give depth information as well as mapping information.
The rates are affordable and can be rented on a daily or weekly basis, depending on how many days you expect to use the boat or have it available at your vacation rental home dock.
General Store & Deli: Find Everything You Need
Tucked behind is Coco's General Store & Deli at 50 Coco Plum Drive, the convenience just cannot be matched. You can find everything you need at Coco's for your boating plans: beer, bait, ice, mounts, advice (that's on their sign at the back of the store), and even fishing poles!
And if what you need is not inside Coco's, owner and proprietor Wendy can help you find exactly what you are looking for around the island.
Our guests always report good things about their experiences with Coco's Boat Rentals and almost every week, one of the Coco Boat Rental boats will be tied to one of our 5 luxury vacation rental homes in Marathon, Florida. Coco's boats are clean, expertly maintained, and are an excellent way to maximize your vacation in the Florida Keys.
Suggested Boating Tool
The Florida Keys and its surrounding waters are really a reef system. You may want to consider buying a Florida Keys MAPTECH® Waterproof Chart-book to have handy when you are out on the boat exploring the Keys. This spiral-bound book is large and easy to read. It includes information on more than 200 marinas and cruising facilities with locations noted on charts in a legible fashion. Marked on the charts are proven fishing spots with GPS latitude/Longitude, boating routes with distances, bearing notations, GPS waypoints on the chart pages, and a detailed index of chart pages on the front cover.
This book is perfect for experienced and beginner sailors, fishing groups, divers, and pleasure cruisers. Not only is it a useful tool to have aboard your boat, it is interesting to read and peruse. This chartbook would also be a fantastic teaching tool for children who have not grown up near the ocean or islands. Click below to purchase the chartbook on Amazon.
Coco's Boat Rental :: 305-432-7021 :: [email protected]
Love, Peace, & Vacations,
Martie, Kim, & Layla, the hunting poodle