1. Fish, Fish, and Fish Again!
The Florida Keys are famous for the excellent fishing that is basically guaranteed every single time you drop a line in the water. But fishing byline is not the only way to fish. You can also fish with a speargun while diving the reef. Lionfish and Hogfish are best caught by speargun. Grouper, Mangrove Snapper, Yellowtail Snapper, Mahi-Mahi (also known as Dorado or Dolphin Fish), Tuna, and Cobia are generally caught by line.
2. Sandbar
Load up a cooler with lunch, snacks, and our favorite beverages and head for a sandbar. There are several to choose from on the Atlantic side of the islands. Take some water toys and play baseball or kickball. Take your dog and throw a ball or bumper. Walk up and down the sandbar for some exercise. Take some chairs and sit back in the warm ocean water and watch the hermit crabs crawl around and the rays swim by. Our family loves the sandbar and have a blast every time we go.
3. Snorkeling
There are numerous known snorkel spots around the reefs. There are also some that are marine conservation areas protected from fishing and spear guns. Sombrero Lighthouse is one of those spots as is Coffin's Patch. Snorkel gear can be rented from any of the local dive shops or you can buy your own at Captain Hook's, West Marine, or Kmart.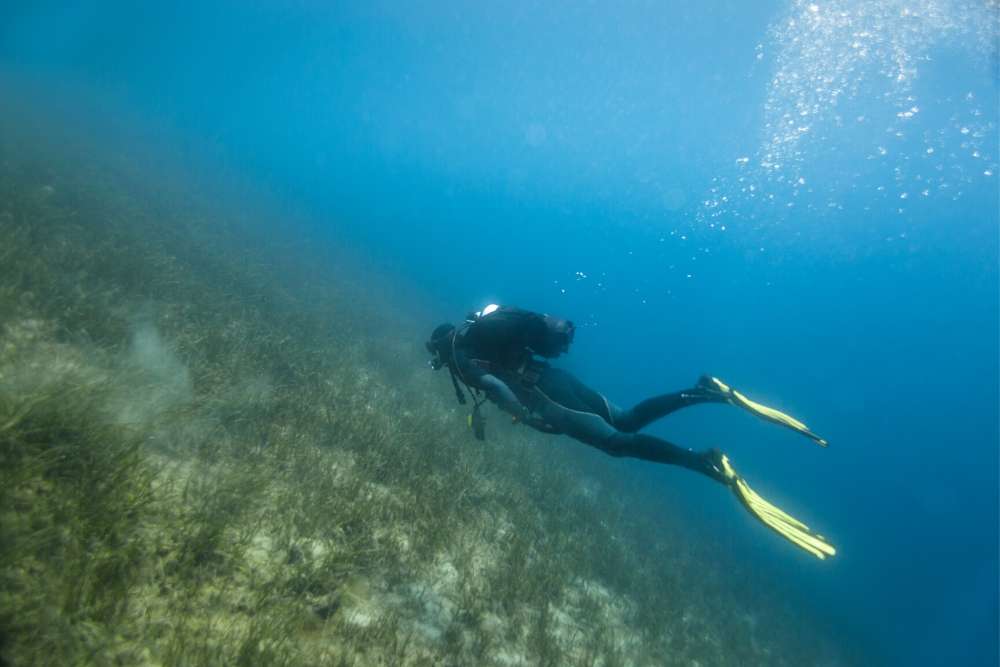 4. Diving
Diving is always an option year-round. During the summer months, wet suits are unnecessary and so you can dive in a swimsuit – so much more comfortable. We almost always see turtles when we are out diving as well as our typical colorful reef fish. Moray eels, stingrays, and sharks are not uncommon. Schools of yellowtail, families of hogfish, and of course, the invasive lionfish are also swimming around. The reefs have lobster holes which means that a tickle stick can be a fun thing to add to your dive gear. Tanks can be rented from any of the local dive shops and so can any or all dive gear you might need.
5. Boating the Canals and Island Shores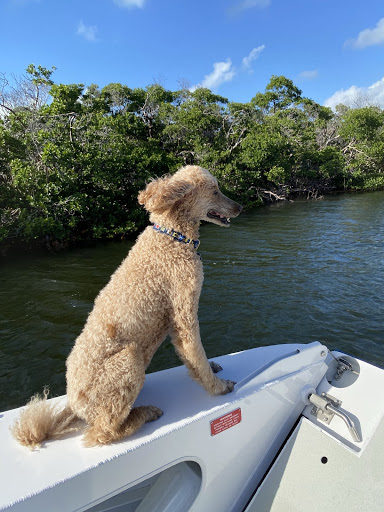 Marathon and Key Colony Beach have interesting coastal and waterfront homes. Many are over the top gorgeous and others are downright shacks, with everything in between, but what they have in common is a love for and relationship with the ocean. This means that there are docks, coastal signs, tikis, backyard living and decor, boats (that are sometimes larger than the house) all waiting to be seen and experienced just slowly boating along the coastline. During the holidays, there are lights, ornaments, and decorations. It is really fun to see the different residences and homes with their individual coastal flair whether modest or flamboyant.
6. Look for Dolphin
Dolphin feed close to the coastline on both the Atlantic and the Gulf of Mexico sides of the islands. They can also be found in the swift currents of Vacation cut – coming or going from one side to the other. The dolphins are sometimes very friendly and curious, jumping boat wakes or simply swimming alongside a boat of lucky people.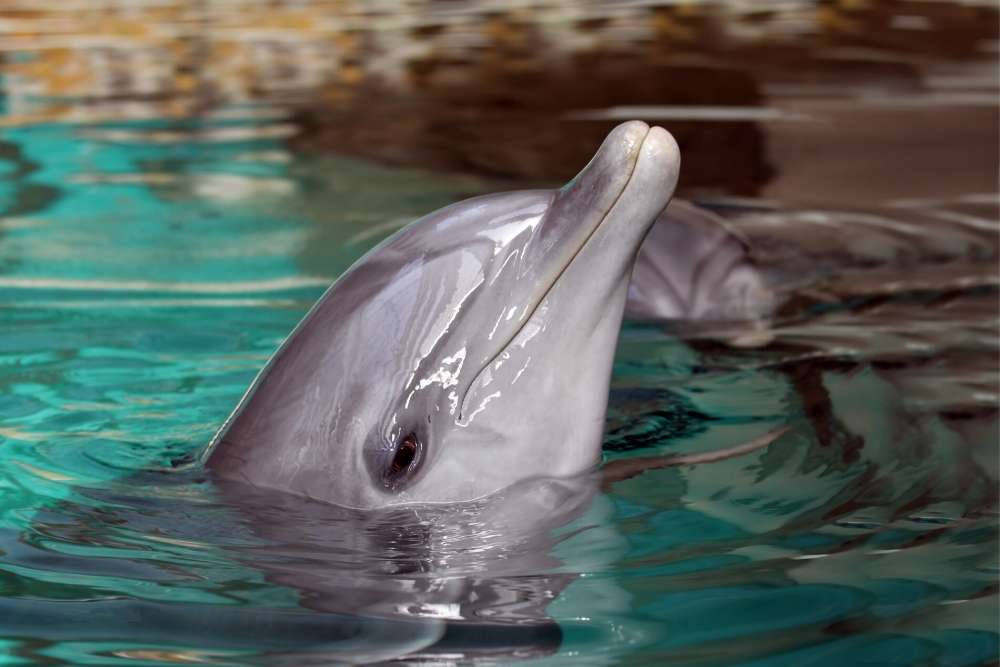 7. Look for Manatee
Manatees are also permanent residents of the Marathon and Key Colony Beach ocean waters. They eat the sea grass along the ocean coastline but they mostly are in the canals visiting docks and cruising for some freshwater. It is important to keep a sharp lookout for manatee when boating around Marathon so that they are not injured by the rudder. They try to steer clear of moving boats but are not always quick enough. We love these gentle sea cows and love to encounter them, even if they simply swim by us. We consider a sighting to be good luck!
8. Go Shark Spotting
Shark is a bit harder to spot by boat, but it can be a fun challenge and a reason to boat around the island; however; lemon sharks have been known to swarm boats when night fishing is happening! Lemon sharks, hammerhead sharks, and white tip reef sharks are some of the more common sharks found in the waters of the Florida Keys.
9. Go Out to Eat
Instead of taking a vehicle, take a boat to any of the several local restaurants that have docks to tie up to. Burdine's and Keys Fisheries are two of our favorites that we highly recommend. When you are at Burdines, get the French Fries – they are amazing. When you are at Keys Fisheries, get the coconut shrimp – also delicious.
10. Tour the Flowing Water Canals of Duck Key
Duck Key is a neighbor to the East of Marathon and a very short boat ride away. The canals are open at the ends of the ocean and are free-flowing. The sea life that swims through the canals is easily seen in the clear water. When the sun is just right, it looks like you are boating over an aquarium with so many fish, shark, barracuda, and turtles just doing their thing!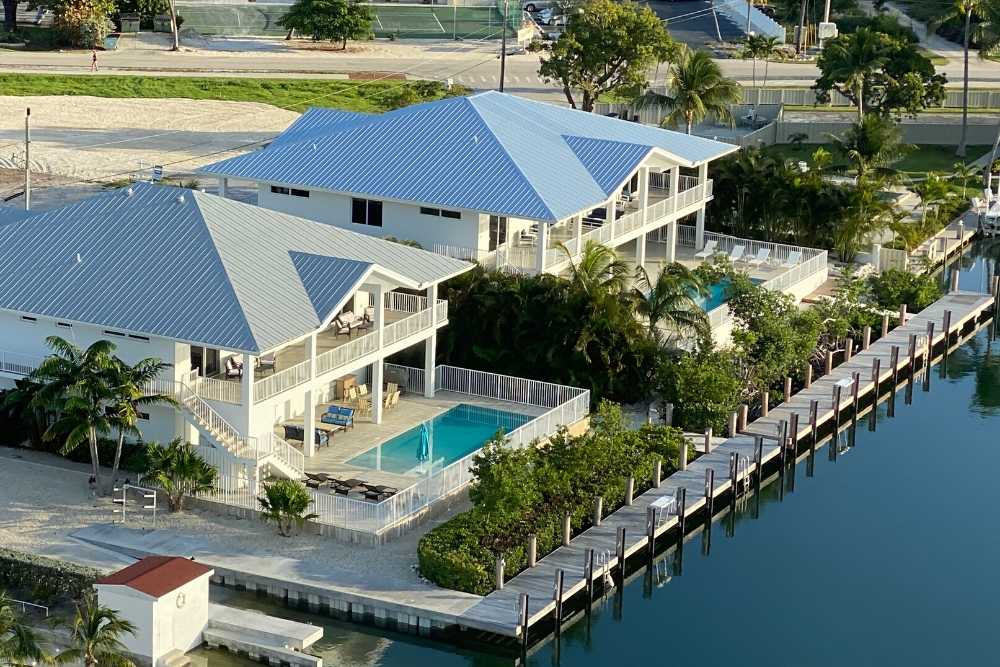 Our five luxury vacation rental homes – Snapper House, Grouper House, Super Grouper House, Fish Camp, and Pirate Point House and Compound all are perfectly set up for boats and every single one of the activities listed here. With a large dock on each property, bait freezers, commercial ice machines, and fish cleaning stations, our houses are ready for boating adventures of any kind. Being on the friendly ocean waters of the Florida Keys is essential to a Florida Keys vacation. At least we think so!
Peace, Love, and Vacations,
Martie, Kim, and Layla, the hunting poodle